EP 103: Tom Fabbri - Helicopter/Jet Pilot, Author, Speaker, and Founder of Total Motion
Published: 10.15.2020
Listen Now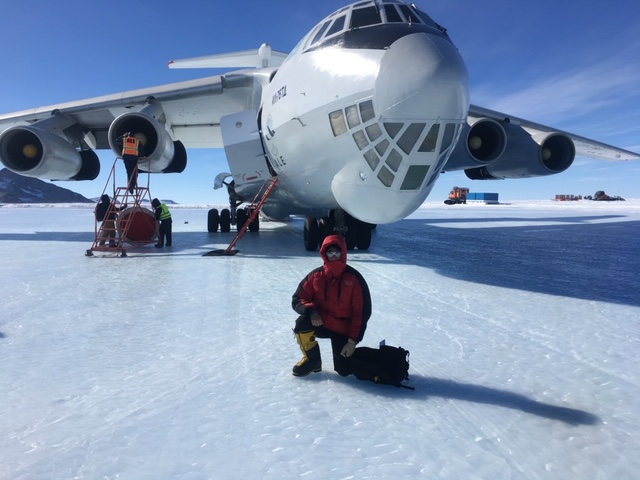 Tom Fabbri has not only dared to dream, but he's mastered the art as an author and lifestyle coach, inspirational speaker, top trainer, award-winning athlete, corporate helicopter & jet pilot, and culinary arts graduate, just to name a few. Tom has learned to harness fear to achieve his dreams, and he now uses this unique insight to inspire and motivate others through his books, blogs, and personal coaching. He is constantly challenging himself while acquiring valuable life lessons of inner strength, passion, and motivation.


Tom is a world-class adventurer in every sense of the word and is currently on a journey to complete the Adventure Grand Slam, summiting the tallest peak on each of the seven continents and skiing to the North and South Poles. In one year, he climbed four of these peaks in his quest to fulfill his dream, (Mt. Kilimanjaro in Africa, Mt. Elbrus in Russia, Mt. Kosciuszko in Australia, and Mt. Aconcagua in Argentina) and Mt. McKinley, Alaska in 2013. His most recent climb took him to Mt. Vinson Massif in Antarctica where he faced a storm with hurricane-force winds and extreme temperatures to summit on December 7th, 2017. With the mountain of all mountains left, Mt. Everest, and skiing to the North Pole and back to Antarctica to ski to the South Pole, Tom is well on his way to becoming part of an elite group of Adventurers.


Tom's equation is simple. Once he decides to do something, he does it! Whether it's becoming a corporate helicopter pilot, captain of a major airline, landing the title of Mr. Natural Universe at the age of 52, graduating from culinary school, becoming a certified personal trainer, or publishing books.