EP 98: Aaron Fitzgerald - Red Bull Helicopter Pilot & Owner of Airborne Images
Published: 06.24.2020
Listen Now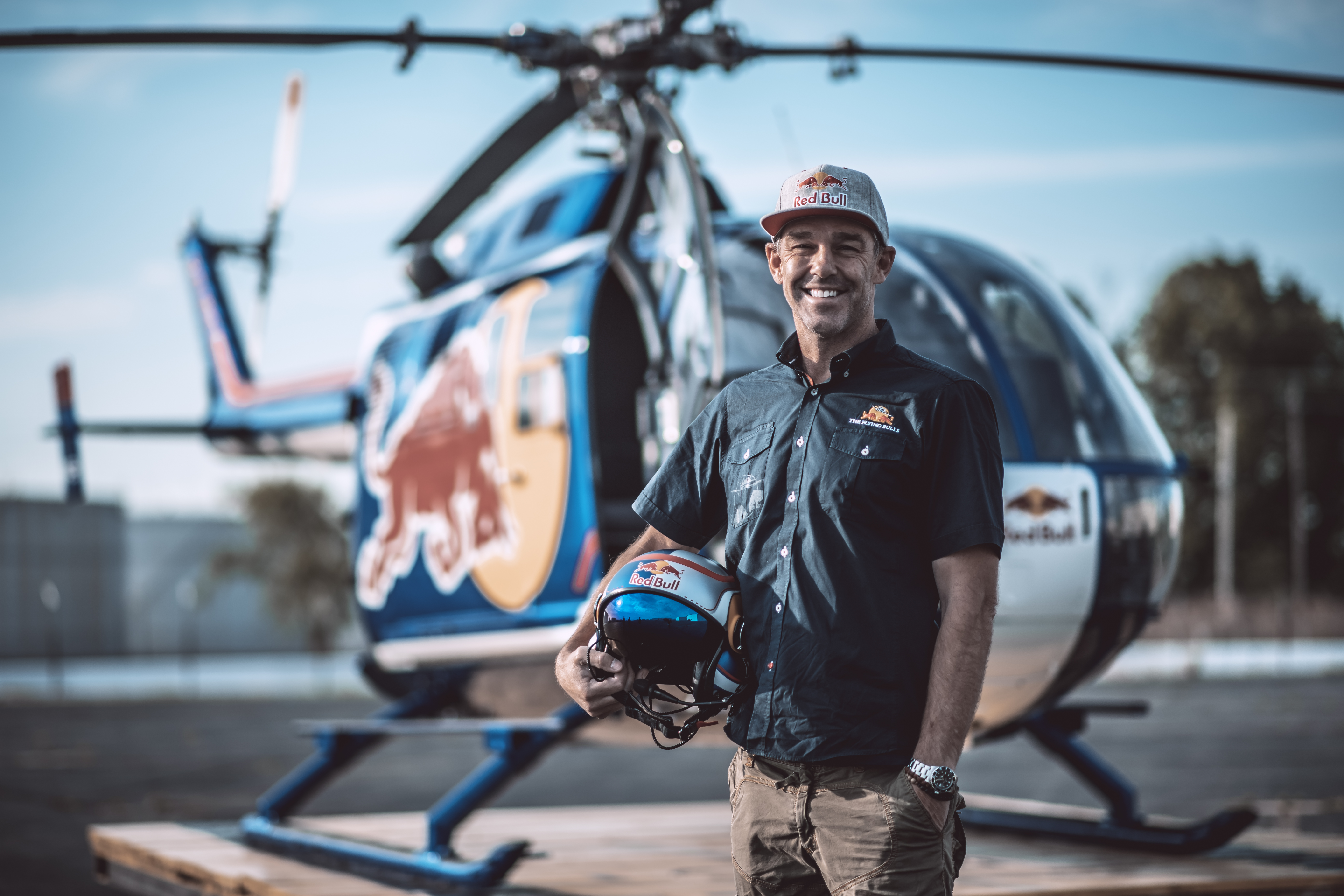 Follow Aaron on
Instagram
!
Aaron Fitzgerald, known as 'Fitz' to his friends and colleagues, grew up in Wenatchee, Washington. Wenatchee is home to a USFS Tanker base and Aaron grew up watching airplanes and helicopters overhead as they fought fires in the surrounding mountains. Seeing these aircraft in the skies all summer instilled in him a strong desire to fly.
After serving in the US Army as a Paratrooper in the 82nd Airborne Division, Aaron began formal flight training in Long Beach, CA in 1994 and quickly earned his commercial rating. He went right to work flying news helicopters in Los Angeles. Throughout his career, Aaron has primarily focused on flying for the film and television industry. He is a member of the prestigious Motion Picture Pilots Association, and the Screen Actor's Guild. He has performed and filmed for over 100 films and television shows. He has also flown in various other capacities such as utility flying in mountainous terrain and offshore support. He has flown in flight test programs for NASA and Lockheed/Martin. He was the aerial coordinator for several projects that broke world records and he continues to work as an aerial coordinator and stunt pilot for the movie industry. His company, Airborne Images, provides aircraft, pilots, and support services for aerial production worldwide. Aaron has two Emmy nominations and a BAFTA award for his work in aerial production.



Aaron was introduced to Helicopter Aerobatics in 2017 when he was trained by Rainer Wilke and Blacky Schwarz, the masters of Helicopter Aerobatics. He joined The Flying Bulls that same year, becoming the only American pilot on the team. He has performed aerobatic helicopter displays for millions of spectators throughout North America.



In March of 2000, Aaron was awarded the Medal of Valor for rescuing two people from a burning helicopter.



When not flying or performing, Aaron lives with his family in Los Angeles. He spends most of his spare time on the ocean; fishing.