Episode 88: Leigh Coates – Former Pro Snowboarder, Helicopter Pilot, Yogi, and Founder of VS Helicopters
Published: 01.14.2020
Listen Now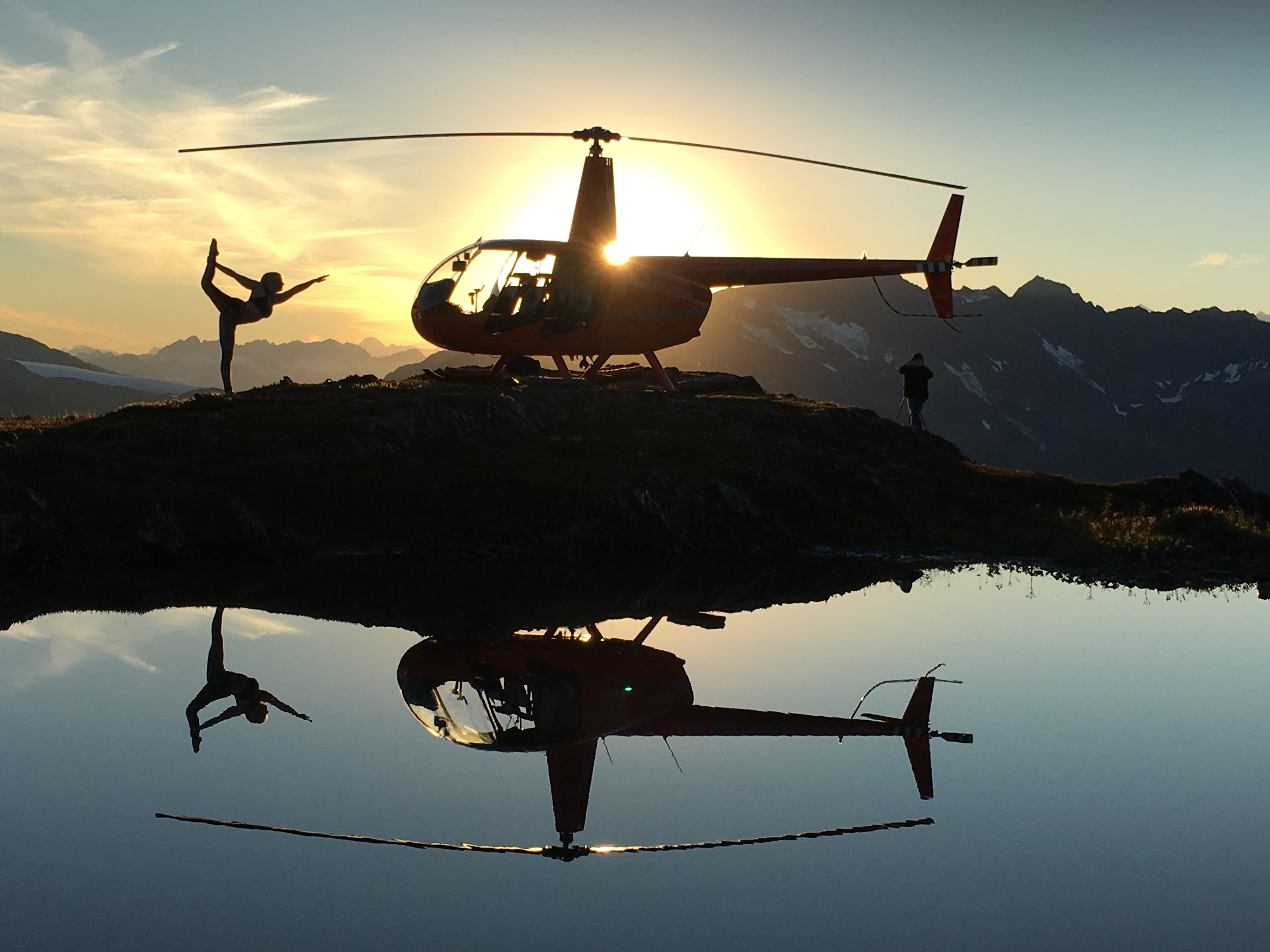 Listen to this episode at the links below:


During the winter, you'll find Leigh Coates free diving in the crystal clear waters, soft sands, and vibrant rainforests of the Big Island in Hawaii. In the summer, look up into the Alaskan sky and you might see Leigh rising over rugged glaciers and snow-laden mountains as she owns her own piloting business, VS Helicopters, where she leads helitours for tourists, carries workers into the Alaskan wilderness and mines, and once in awhile stops to strike some epic yoga poses on the remote mountaintops along the way! She shares her experiences in these brilliant landscapes through her Instagram, where her followers can live the magic of her adventures with a vivid lens into her blissful world. But what her pictures don't immediately express is the journey she took in order to reach this place of success and joy.


Leigh's attraction to snowy terrain began during her youth, when she spent her time snowboarding professionally. In 1998 she was ranked as the fifth-best snowboarder in the world, specializing primarily in boardercross. Leigh was preparing to compete in the Olympics once snowboarding was considered an official Olympic sport, but at 26 years old, a freak accident ended her career as a professional snowboarder when a moving car pinned her leg to another vehicle, only to drive off without any help or remorse. Leigh went through ACL surgery and extensive physical therapy, working tirelessly to return to the sport she so loved — but a second surgery revealed an overgrowth of muscle tissue that permanently ended her ability to fulfill her snowboarding dreams.


Yet instead of allowing this tragic change to consume her life and identity, Leigh held tightly to her resilience and positivity. She opened her heart to new possibilities such as adventures in Hawaii, becoming a helicopter pilot, starting her own helicopter business in Alaska, and most recently training as a Jet Suit Pilot and the first woman to fly both the Gravity Jet Suit and the JetPack Aviation JetPack. This is truly an incredible story of a woman who lives a life driven by her dreams and who never lets the fear of failure hold her back!