Episode 96: Jill Heinerth - underwater explorer, writer, photographer, speaker, and filmmaker
Published: 03.10.2020
Listen Now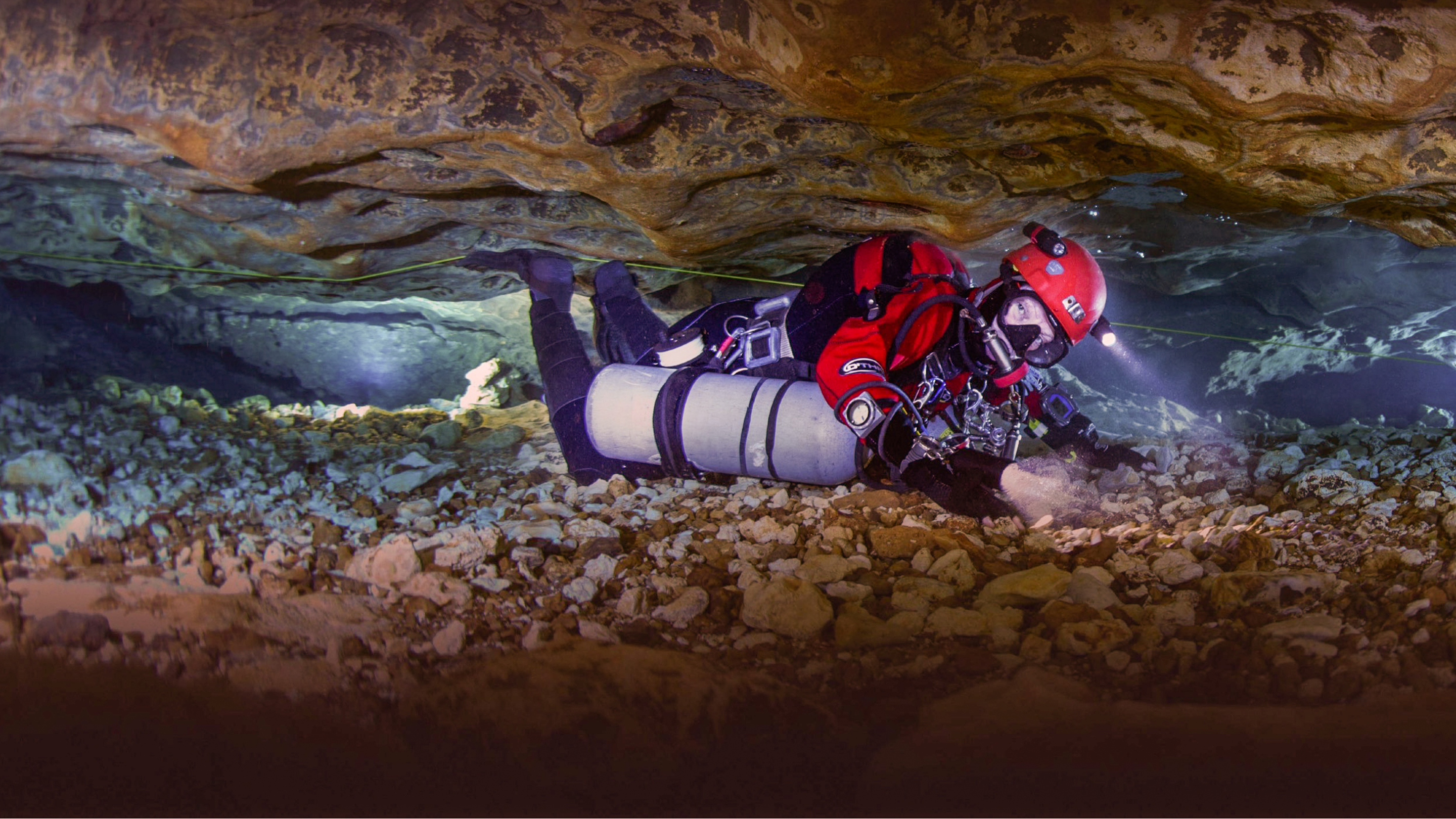 Listen to this episode at the links below:


As a Toronto schoolgirl, Jill was fascinated by the Apollo program and wanted to be an astronaut. However, Canada did not have a space program, and it wouldn't be until 1992 that Dr. Roberta Bondar became the first Canadian woman in outer space. Instead, Jill navigated a path to inner space and is recognized as one of the world's most prolific underwater explorers.


Jill's expeditions include exploring and mapping some of the world's longest submerged caves, documenting ancient Mayan remains along the way. In Florida, Jill was a lead technical diver on the ground-breaking Wakulla2 project, where she piloted the first 3D underwater cave mapping device - technology that will be bound for Jupiter's moon Europa. When the largest moving object on the planet, the B-15 iceberg, calved from Antarctica, Jill led a dive team into the labyrinth of frozen underwater caves beneath the massive iceberg's surface, discovering a diverse, colorful ecosystem of life in one of the harshest environments on earth.


A pioneer of technical rebreather diving, Jill has made extreme conditions her specialty. Her ongoing expeditions to document the changing climate of the Arctic resulted in Jill being awarded the prestigious Canadian Polar Medal.


From the desert oases of the Sahara to the cold waters of Baffin Bay, Jill Heinerth continues to explore what lies beneath the surface, sharing images of places where no person has gone before. Through collaboration, she becomes the hands and eyes for climatologists, archaeologists, and engineers, extending their reach into the depths.


In her role as the first Explorer-in-Residence of the Royal Canadian Geographical Society, Jill visits schools and universities, sharing her love of exploration and science. She is a frequent online educator, leveraging technology to inspire classrooms full of eager young people from Anchorage, Alaska, to Mumbai, India. Jill is a presenter on radio and TV broadcasts, including PBS, the BBC, National Geographic, Discovery Channel, the CBC, and networks from Japan to Australia. Over two million people have learned about climate change, water advocacy, and exploration by viewing Jill's passionate and motivational TED Talks. A gifted storyteller, Jill is an associate editor and columnist for Diver Magazine, and a contributor to publications as diverse as Canadian Geographic and the Los Angeles Times. Her recent book, "INTO THE PLANET - My Life as a Cave Diver" was published in late 2019 by Harper-Collins in the United States and Penguin-Random House in Canada.


Jill's accolades include induction into the inaugural class of the Women Diver's Hall of Fame, first presentation of the Sir Christopher Ondaatje medal for exploration, and the Academy of Underwater Arts and Sciences "NOGI" award. Jill has recently been named a member of the 2020 class of the International Scuba Diving Hall of Fame and receives the William Beebe Award from the Explorer's Club in March 2020. Jill Heinerth is a Fellow of the Royal Canadian Geographical Society, the National Speleological Society, and the Explorer's Club.

Links: